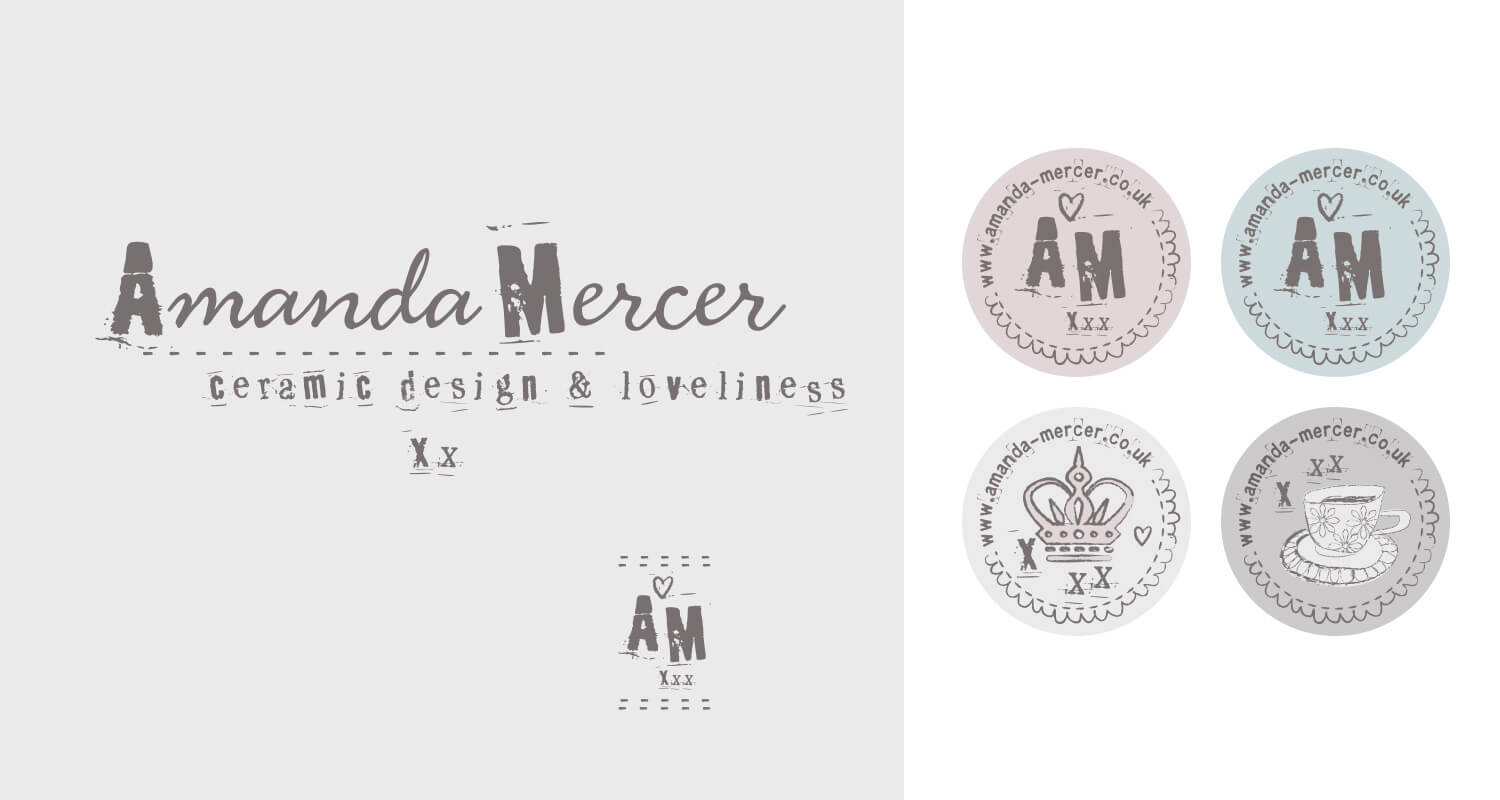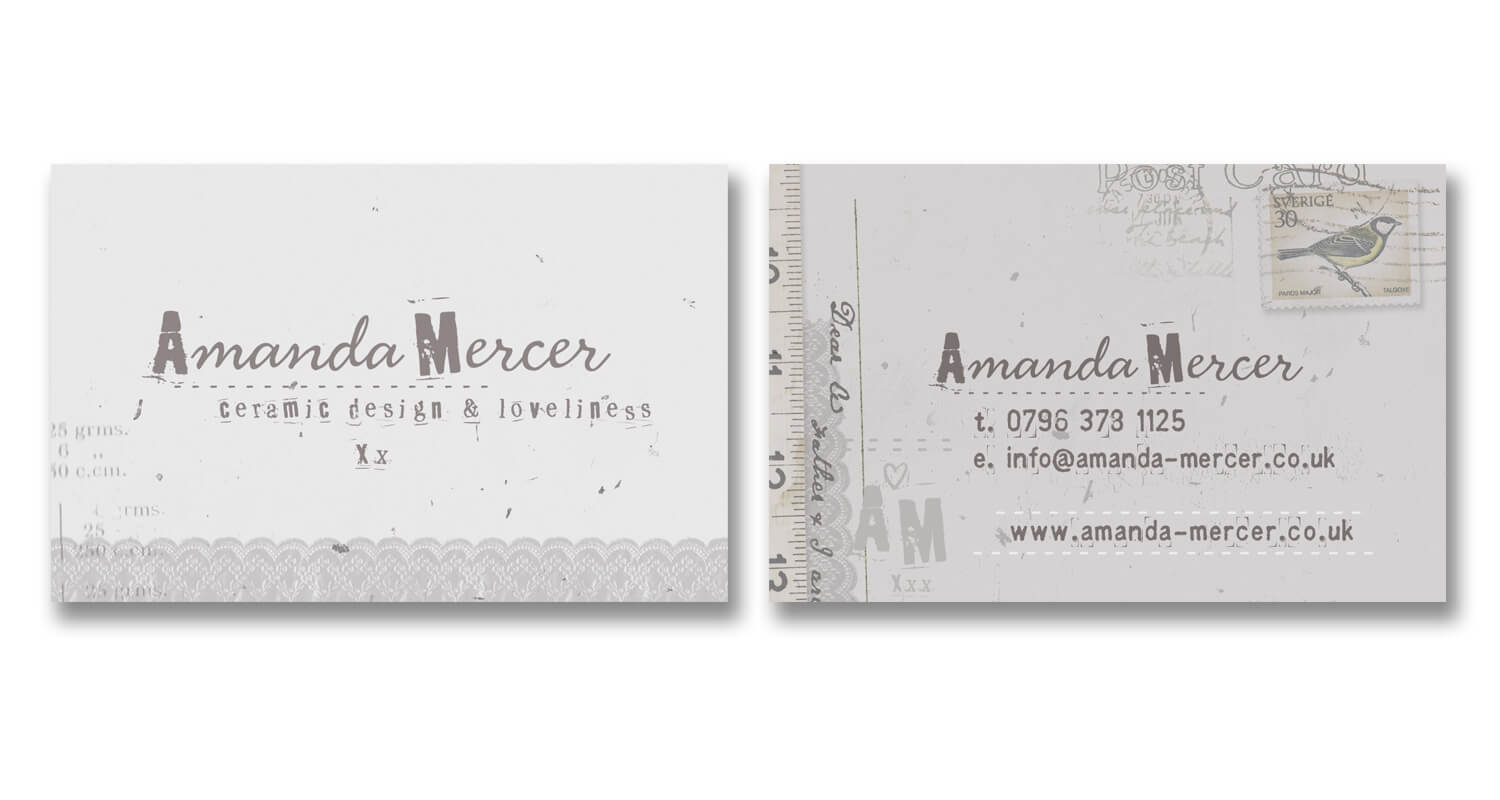 PROJECT: BRAND & WEBSITE DESIGN
CLIENT: AMANDA MERCER CERAMIC DESIGNS
Amanda Mercer is a Cumbria based designer/maker who handcrafts ceramics inspired by memories and nostalgia. Her range of products includes porcelain buttons, jewellery, pretty homewares and decorations.
 

OBJECTIVE
To design a new logo and website to help build Amanda's brand and to sell products online. My brief was to develop something which would reflect her delicate style, and compliment the range of products.

Pictured above are my designs for the logo, stickers which would be used for packaging, and business cards.
The iconography and decorative touches used on the stickers were part of the overall brand style, also used when designing the website. The website very much plays on ideas Amanda's influences and love of the decorative, feminine and found ephemera.

Below are some images of the website, or visit the live site here