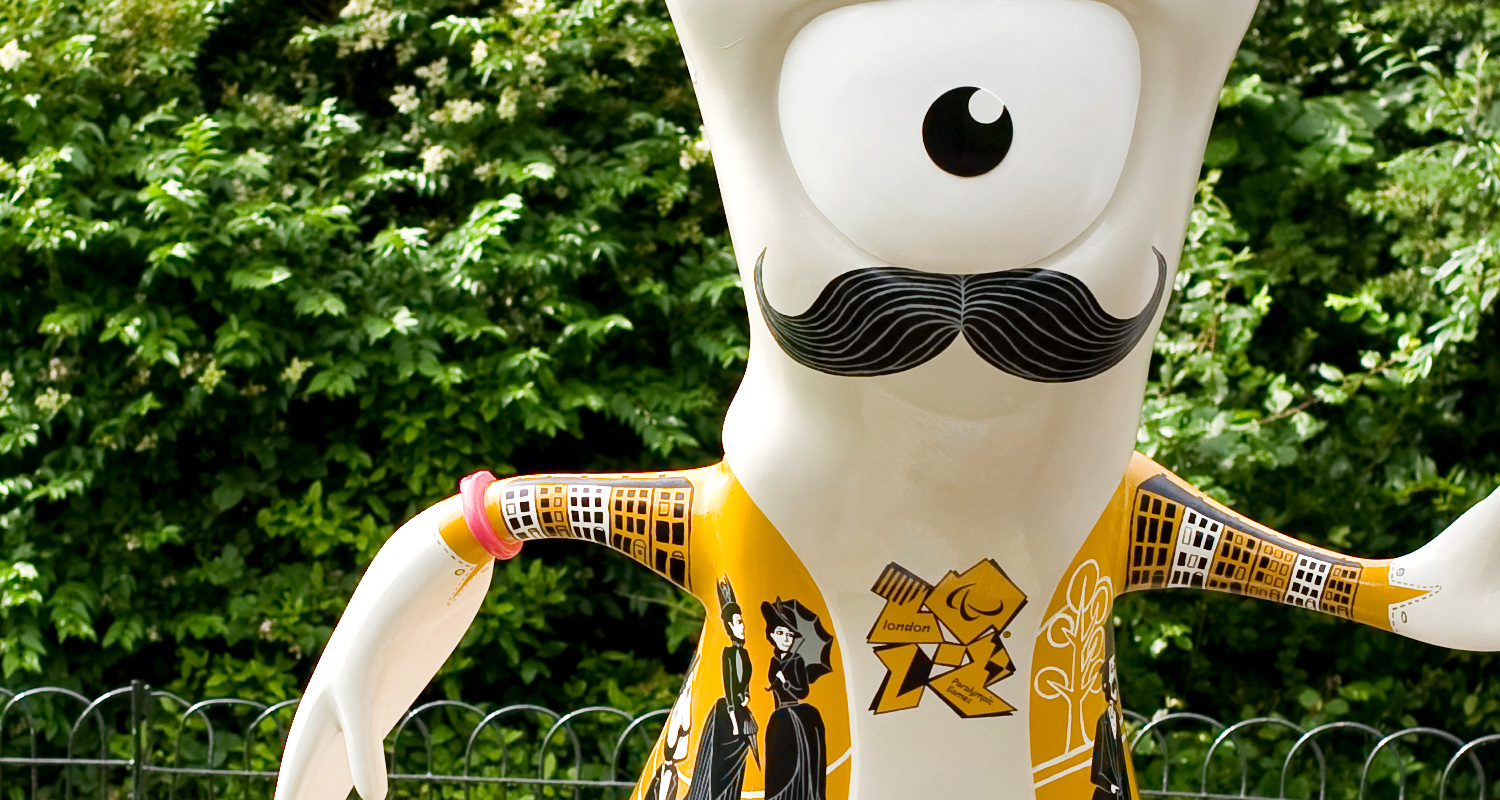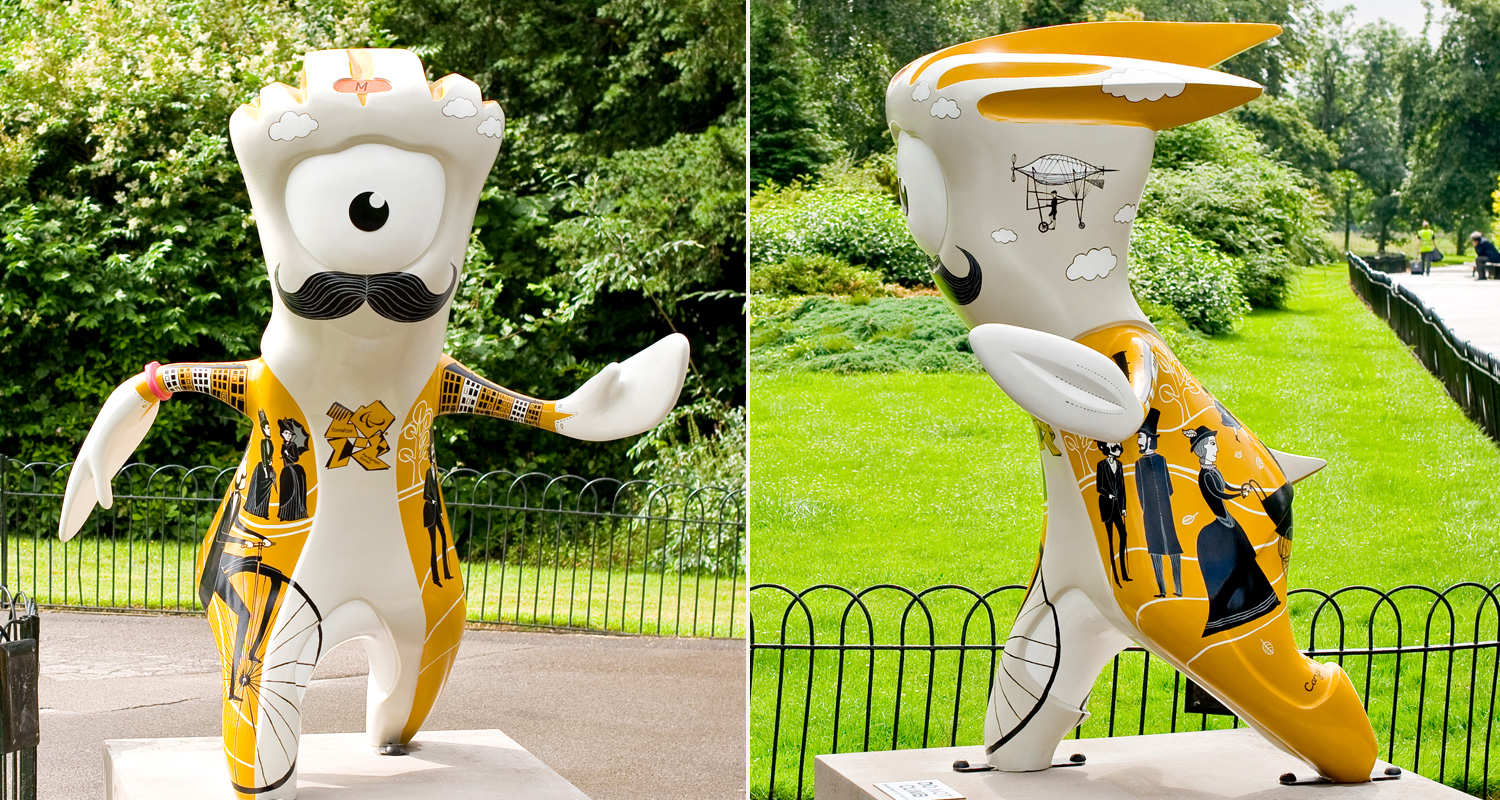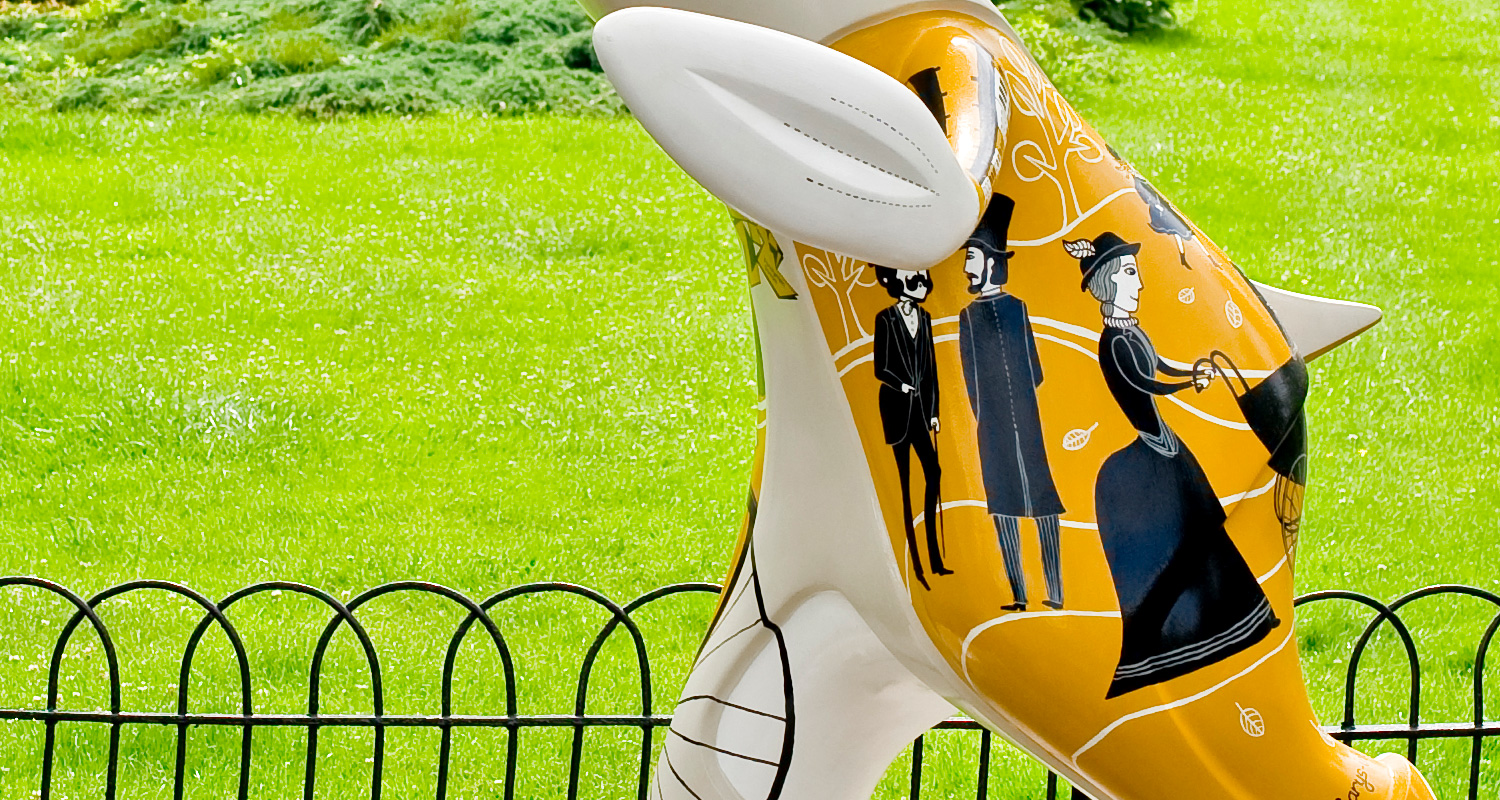 PROJECT: OLYMPIC MASCOT 2012
CLIENT: WILD IN ART / GLA / LOCOG
The 'Stroll: Discovery Trails' took place in London during the summer of 2012, to coincide with the Olympic & Paralympic games celebrations. Presented by Greater London Authority (GLA), the trails featured around 80 life-size Wenlock and Mandeville sculptures (the mascots of the Olympics and Paralympics respectively), all painted with different themes/styles to reflect a journey of discovery through the capital city.
OBJECTIVE: I was commissioned by Wild in Art, who produced the sculptures, to create a design for one of each of the mascots. I was supplied with a set theme for my designs but given free reign in terms of look and feel.
'Victorian Square' was the allocated theme for my Mandeville design. I chose to depict images of the kinds of people and activities you would expect to see in a Victorian square and also included a number of Victorian flying machines around his head, as well as the obligatory moustache!
The sculpture was painted in a small corner of my home, here is a time-lapse movie to show the whole painting process from start to finish...
For the duration of the trail, which ran from 27 July - 9 September 2012, this mascot was located in Regents Park. Following the trail, all the mascots were auctioned with proceeds going toe Lord Mayor's charities.
The Olympic mascot sculpture I painted for the same project had a 'Park Cycling' theme - see it here
SEE MORE: art projects | illustration | branding