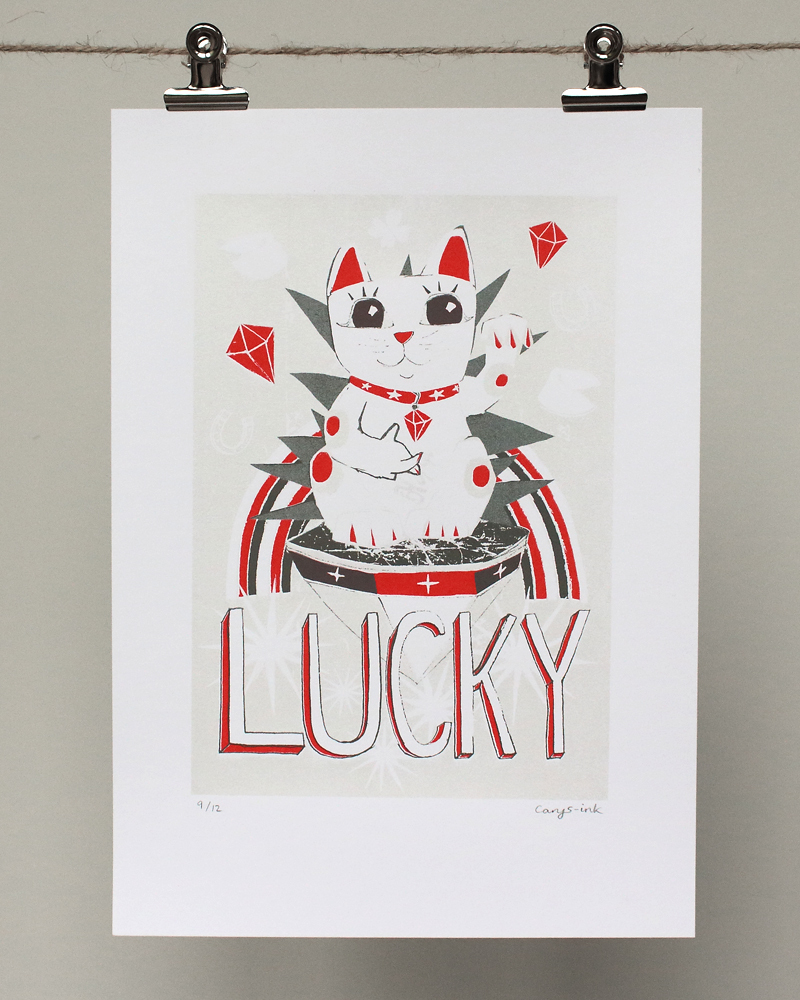 Print Shop
sold out
Lucky
Hang this on any wall, it might just bring you a little bit of luck...?
Silkscreen Print, hand-pulled by myself. 3 colour, water-based ink on 380micron white Quantock board.
The silver ink used in this print gives it a subtle lustre (the 'pale grey' area in the background is actually a light silver).
Please be aware that as this image has been hand printed, there is likely to be some subtle variation between prints.
Size: A4, 297mm x 210mm
Edition: 12
Signed, numbered & unframed
This print will be carefully packaged and shipped flat so it should arrive at your door in tip-top condition.