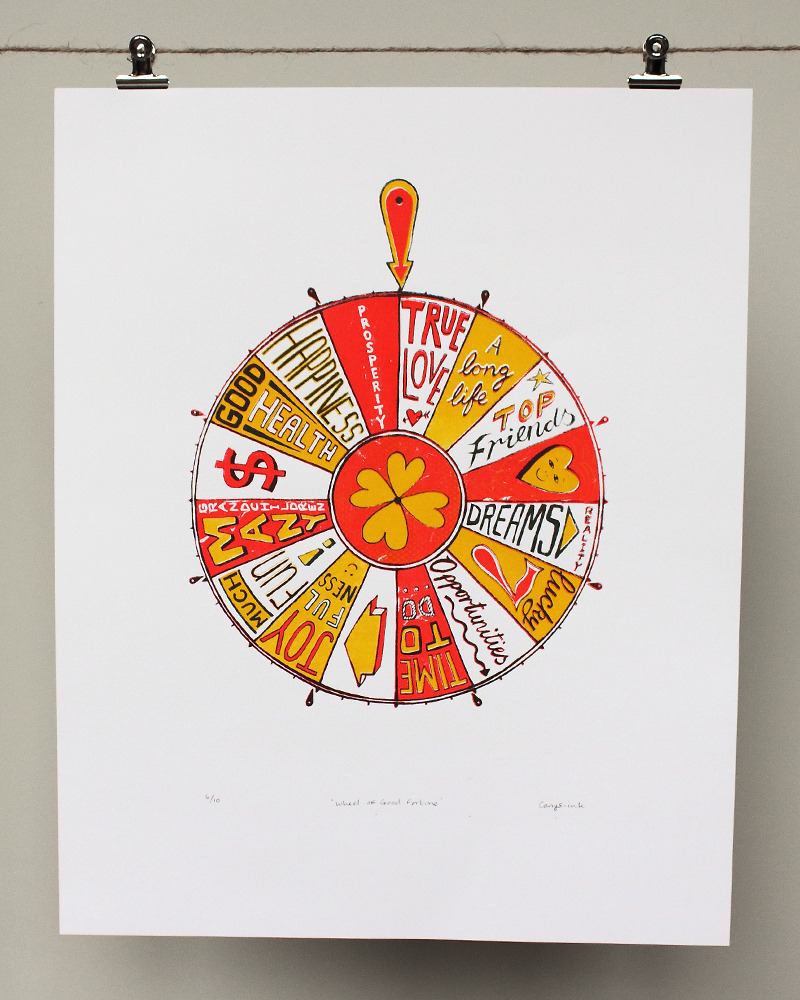 Print Shop
Wheel of Good Fortune - NEW Edition
This is a larger size print edition of a popular design and in bright new colours!
Everyone's a winner here... fulfilled dreams, the finding of true love and being around to see the grandchildren grow up. Go on, spin to win... and be lucky!
Silkscreen Print, hand-pulled by myself. 3 colour, water-based ink on 380micron white Quantock board.
Please be aware that as this image has been hand printed, there is likely to be some subtle variation between prints.
Size: 500mm x 400mm
Edition: 10
Signed, titled, numbered & unframed
This print will be carefully packaged and shipped in a strong cardboard tube so should arrive at your door in tip-top condition.