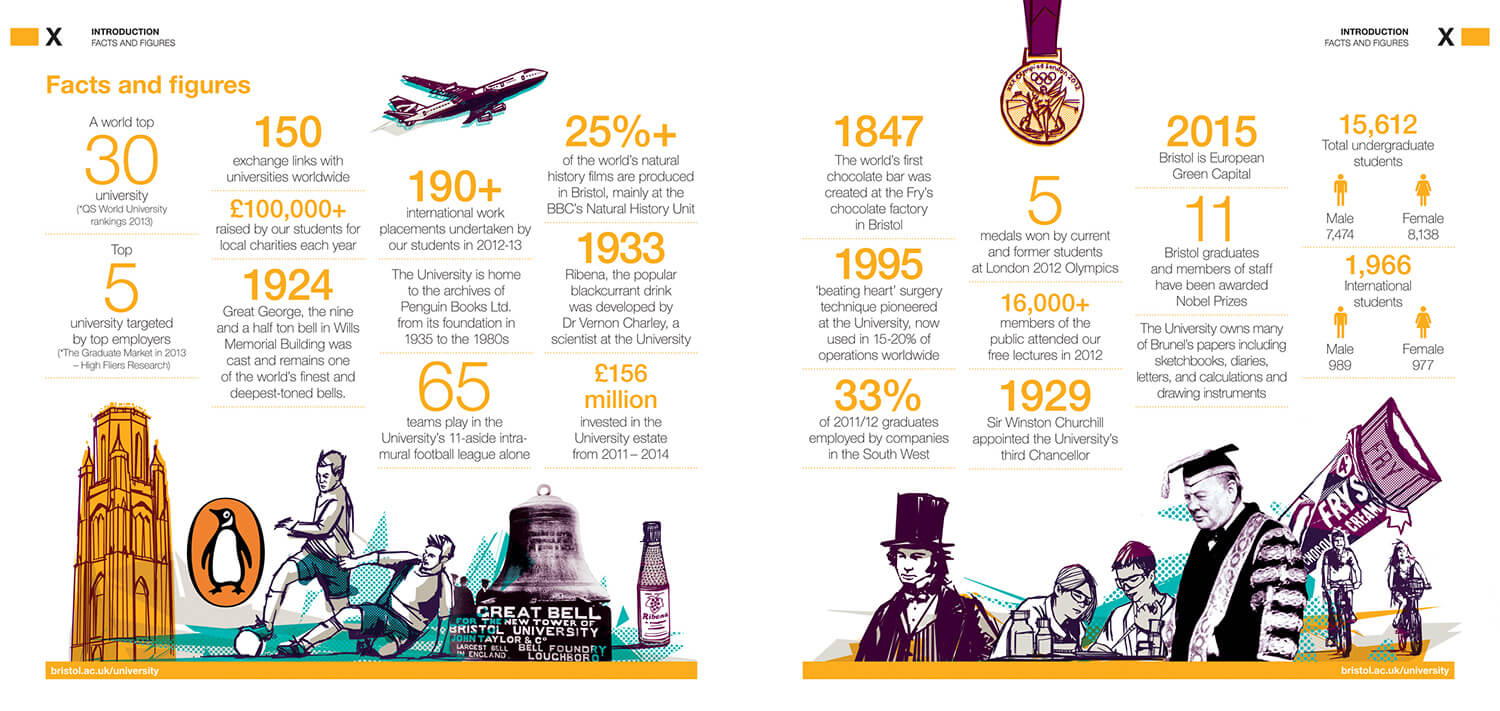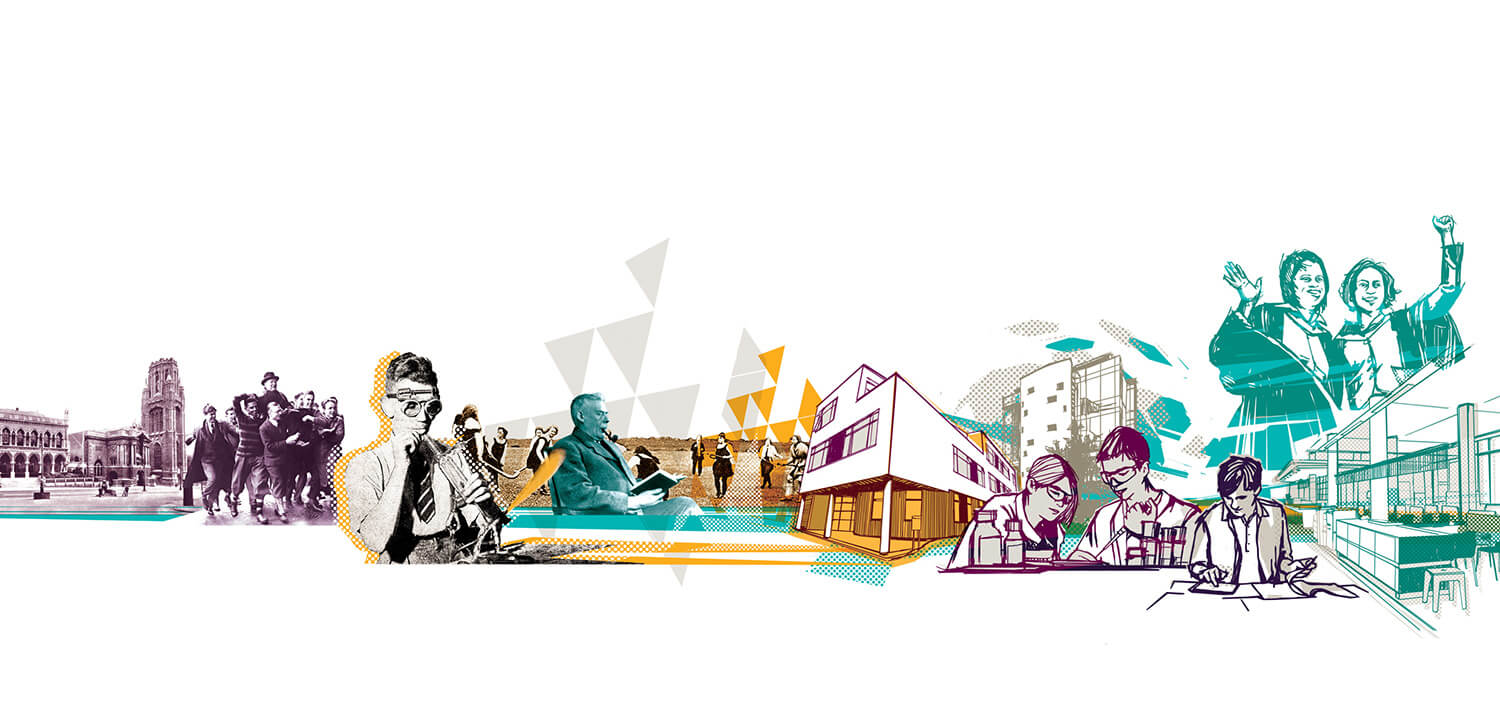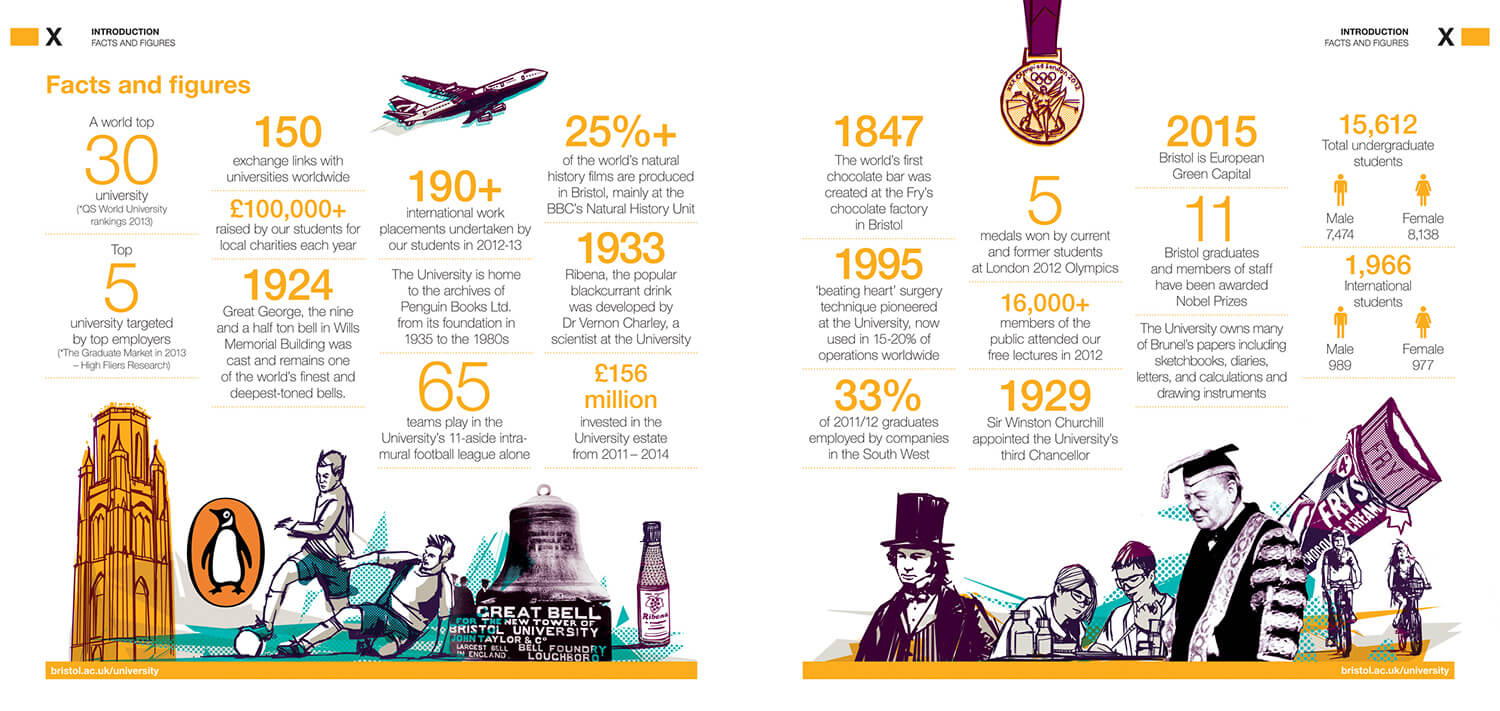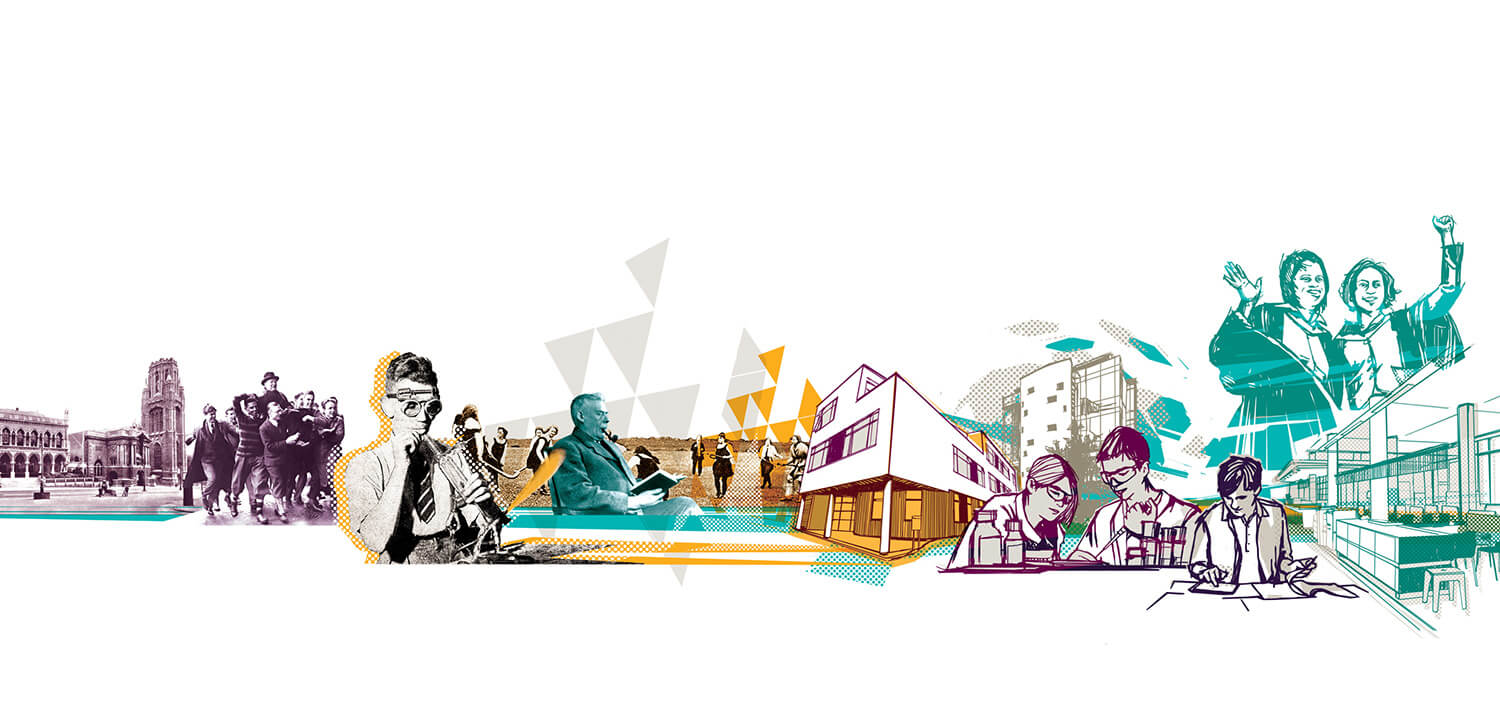 PROJECT: UNDERGRADUATE & POSTGRADUATE PROSPECTUS
CLIENT: PELOTON DESIGN / UNIVERSITY OF BRISTOL
OBJECTIVE
To work with Peloton Design on the creation of a set of illustrations for use on the cover and some internal pages of the University of Bristol Undergraduate prospectus, and following that, the Postgraduate prospectus.
The illustrations were intended to give a sense of the cityscape and general vibe of Bristol using a mix of local architecture and University buildings alongside some evidence of students and student life. The limited colours were selected from the existing, but fairly extensive university colour palette, and specially chosen for their vibrancy and the way the colours behave when overlapped.
Following on from the Undergraduate prospectus, I was asked to do a similar job for the Postgraduate prospectus. This time, one overall illustration was to be made up of five individual sections (one for each faculty) so that each section could be used separately on the relevant faculty guide, as well as together on the overall guide.
A different set of colours were chosen to differentiate from the Undergraduate prospectus, and also colour treated photographs of students included, to create a set of guides which complemented, but appeared a little different to the previously created Undergraduate guide.
Pictured below: Wrap around cover illustration on the main Postgraduate guide. Click on the image to enlarge.
And above, the individual faculty guides.
CLIENT TESTIMONIAL
"Thank you for all your work on the illustrations. The prospectus is looking great and I'm very pleased with them. I've received fantastic feedback from everyone I've shown them to."
Sarah J Richards | Publications Officer, University of Bristol
RELATED PROJECT
With a Bristol theme... Edwards:Love Bristol marketing illustrations for a local estate agent
SEE MORE
Brand Identity | Illustration | Art Projects